Sopir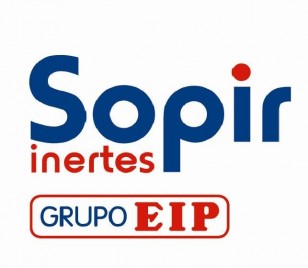 Sociedade Portuguesa de Inertes de Granito, S.A.
Slideshow
Sopir integrates Grupo EIP being shared in 60% by E.I.P. and in 40% by Granital - Granitos de Portugal, S.A., a company with a great assets in the field of ornamental stones and granites (mining and transforming).
Sopir develops the ballast, sub ballast and other type of inert production business, producing gravel, "tout-venant" and ballast for the civil construction, roads construction and railway lines.
Its integration in Grupo EIP potentiates new business areas in the national and international markets; its development strategy includes road projects and TGV.
Some markets where the Grupo EIP were already operating have been considered as a priority for Sopir internationalization strategy, namely Angola and Mozambique.
Linked to Granital - Granitos de Portugal, presently one of the greatest Portuguese companies in the field of natural stones, Sopir benefits from all the inherent potential and from the important existing know-how developed into that company since its foundation in 1971.
Owning several quarries in Portugal, Sopir has systematically realized great investments in order to up-date its equipments, being permanetly equipped with all the means of fabrication necessaries to the development of the present activities and to the projects where the company is involved, namely Sandvik and Metso mobile crushers and screening units, Atlas Copco drillers, king size Komatsu wheel loaders and escavators, Volvo 40T Dumpers, etc.